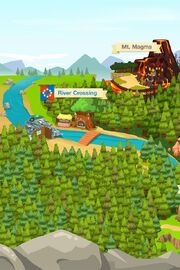 Battle Camp's world is wide and vast! There are plenty of places worth exploring along with the chain of quests that starts you off! Not to mention the various and frequent events for troops!
Summary
Starting goals will require you to travel outside of camp to different areas in the region. You can do this simply by tapping your world map icon on the right side of the screen and then tapping the area you would like to visit.
Each new area has its own characters to meet and its own monsters to catch. To unlock new areas, you need to finish the goals in previous areas and earn your badges.
Camp 
Level Required: 1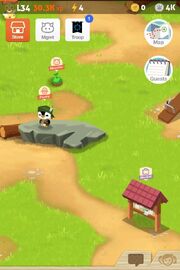 Teepee Hollow
Level Required: 5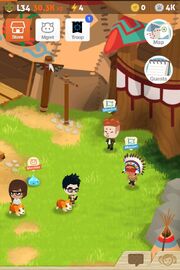 Monsters
Turtle Falls
Level Required: 10
Monsters
Spring clearing
Level Required: 15
Monsters
Rocky Ridge
Level Required: 20
Monsters
Mt. Magma
Level Required: 25
Monsters
Lost Temple
Level Required: 30
Monsters
Celestial Towers (Event)
Level Required: 4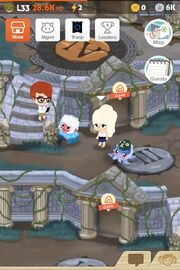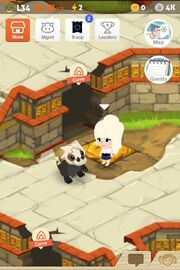 Monsters: -
River Crossing (Event)
Level Required: 4
Monsters: Baking Soda, Chocolate
Winter Peak (Event)
Level Required: 4
Monsters: Coal
PvP
Level Required: 4
Monsters: -
Troop Wars
Level Required: 4
Monsters: -
Troop Hall
Level Required: Must Be In a Troop
Monsters: -